What is Volkswagen Car-Net?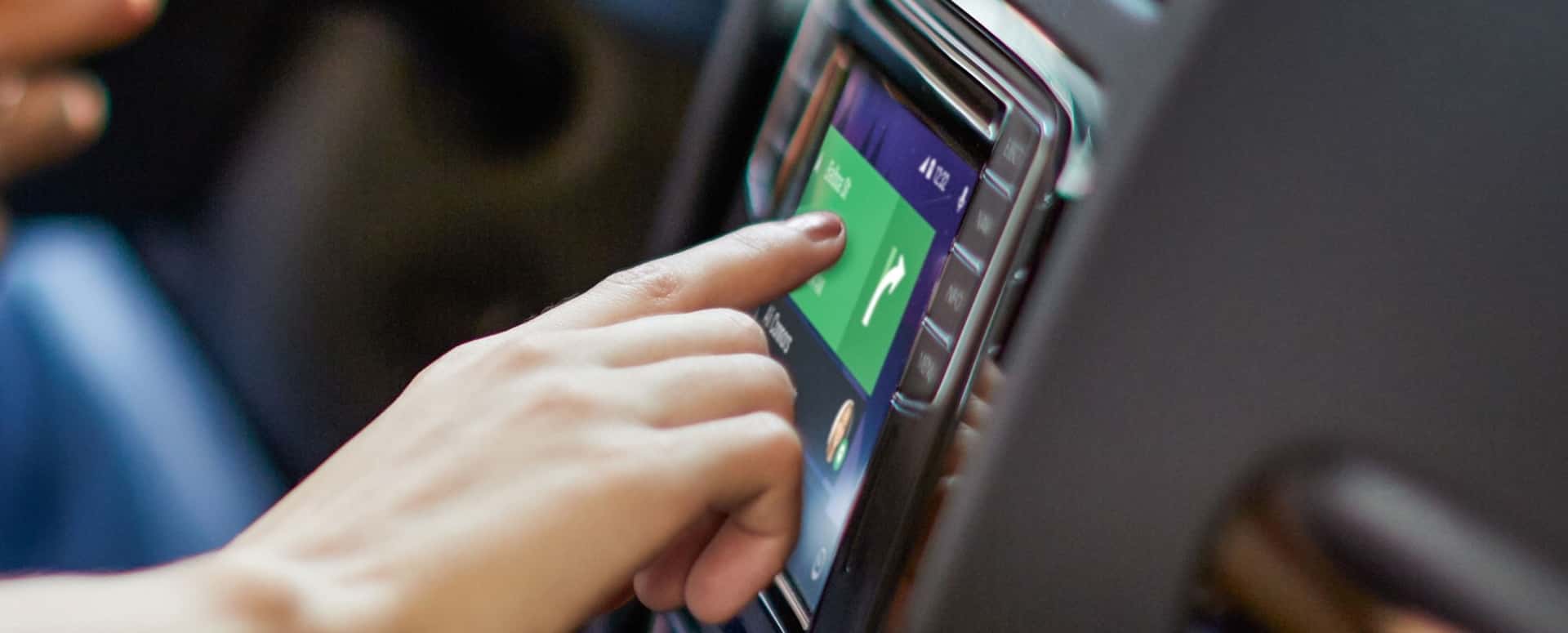 With the integration of the Car-Net system, Volkswagen elevated the value of their vehicle lineup by adding upkeep, convenience and security functions across the board. The system creates an interconnected array of functions and features accessible through the infotainment touchscreen, personal computer and compatible smartphone displays. To ensure this smart system remains accessible to all, the three main types of smartphone connect systems, Android Auto, Apple CarPlay and MirrorLink, will work with Car-Net.
Security Features Accessible from Nearly Anywhere
The Car-Net system allows vehicle owners to lock and unlock their vehicle from afar using the Remote Vehicle Access function. An illustration of the vehicle shows if the windows, doors, hood and trunk are open or closed and locked or unlocked in real-time. The system also helps vehicle owners find their parked car by showing it on the map, flashing its lights and even honking the horn on demand. If anything goes awry, a live specialist is available to help with the system functions or troubleshoot any errors that appear.
Emergency Response Systems Activated on Demand
If drivers need emergency assistance after a collision, the Car-Net system will instantly notify a live specialist to help acquire the support needed at that time. The system will help notify emergency professionals or roadside assistance experts to help drivers rectify the situation at hand. If the vehicle comes up stolen, the system will utilize GPS to show law enforcement officials where it can be recovered.
Protect and Maintain the Vehicle with Ease
The Car-Net system allows drivers to easily protect and maintain their vehicle with just a click of a button. Drivers can easily set speed and boundary limits that activate an alert when crossed to keep the vehicle safe while under control of friends, family and neighbors. Furthermore, the system allows drivers to setup service appointments and receive diagnostic emails to ensure the vehicle remains in optimal condition at all times.
Interconnected Apps at the Touch of a Button
All of the apps drivers know and love most can be easily added to the infotainment system in seconds using the Car-Net connectivity functions. Drivers can enjoy their favorite podcasts or upload road trip maps by tapping into the apps that make those activities possible. Once the apps are uploaded into the system, drivers can easily move through the software from the infotainment screen, resulting in a safer, smoother ride every time.
Come Down and Select a Car-Net Equipped Volkswagen Today
With Car-Net equipped in nearly the full lineup of Volkswagen vehicles, drivers can easily find their perfect model with a trip down to the showroom floor. At Volkswagen South Charlotte, our team awaits the opportunity to match vehicle configurations to drivers interested in adding to their own personal lineup. Take a test drive today to start enjoying the convenience, upkeep and security features included in the Car-Net system.